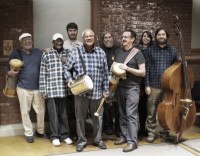 BY THE NUMBERS: Sonic Liberation 8 is joining other local arts orgs for an evening of sonic and visual dream interpretation, inspired by "dream books."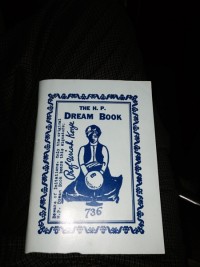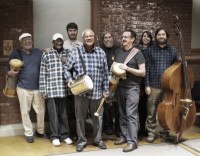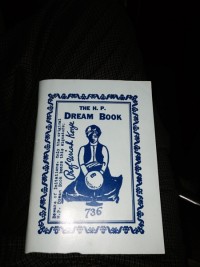 Long before the States got into the lottery racket, illegal numbers games flourished in poor communities across the country, typically within ethnic enclaves — Italian, Irish, Latino or African-American neighborhoods in particular. Bettors would attempt to guess randomly chosen three-digit numbers to win a daily pool. In many African-American communities, those guesses would be supplemented with the aid of a little hoodoo magic in the form of a "dream book" — a small volume listing the subjects of dreams alongside their corresponding lucky numbers. Nearly every conceivable topic is covered, from "flying" to "monkeys;" "the sea" to "mob violence."
"Elders would ask grandchildren, 'What did you dream last night?'" explains Kevin Diehl, founder of the band Sonic Liberation 8. "The child would say, 'I dreamt I was running,' and they would go play number 135. I thought that was a really interesting, exotic cultural thing right here in our midst that we didn't know about as non-African-Americans."
Diehl has long drawn inspiration from cultures other than his own. As a fledgling jazz musician in late-'70s New York, the percussionist discovered the burgeoning free jazz movement at the same time that he was hearing Latino and Afro-Cuban sounds merging with jazz in various neighborhood scenes. He returned to Philadelphia and formed his own hybrid, merging avant-garde jazz with the Afro-Cuban devotional music of Santería ceremonies to form his long-running ensemble Sonic Liberation Front.
The ensemble has evolved in recent years to become Sonic Liberation 8, a more compositionally focused octet that incorporates elements of chamber and new music into the mix. Earlier this year the band, supplemented by string players, premiered a number of new works featuring saxophone great Oliver Lake which will comprise its upcoming recording. On Saturday, the ensemble will team with several other culturally minded local performance groups for Diehl's most ambitious work to date, a multimedia suite titled "The Dream Book."
To bring those dreams to life, Sonic Liberation 8 will be joined by Kùlú Mèlé Dance Company, the Prometheus Chamber Orchestra, post-punk poetess Moor Mother Goddess, Cuban-American vocalist Mayita Angarcica and video artists Hubbard & Son. Together they'll present an evening of sonic and visual dream interpretation that Freud would never have imagined.
The piece is divided into six movements, each named for an Orisha — the spirits of Yoruba and Santería — and their accompanying dream. There's Eleguá, whose dream deals with journeys (#186); Yemaya and the seas (#742); Obatala and the image of a white dress (#644); and so on, building to a climax dealing with several dreams involving wind and water that will bring all of the companies on stage together.
Ironically, Diehl says he rarely remembers his own dreams, making the suite a more abstract interpretation of the theme than a direct translation of nocturnal wanderings. "My wife can wake up every morning and remember seeing a zebra in the bathroom," he says. "It's a rare occasion when I remember a dream — maybe a couple times a year. Having said that, I probably live more in a dream state than most people do."
The concert is presented by Bowerbird and supported by the Philadelphia Jazz Project, which encouraged Diehl to widen his scope in imagining a piece. "When I met with the Philadelphia Jazz Project," Diehl recalls, "the discussion was really about how to present jazz in new ways to broaden it up and bring in audiences. They pushed me to really swing for the fences."
Though "The Dream Book" was envisioned on a much larger scale than anything he's done in the past, Diehl says that the piece shares goals with much of his earlier work, which appealed to diverse audiences that wouldn't otherwise have crossed paths. "With our earlier music, the Santeros would listen to it and recognize the authenticity of the Santería music, and the free jazz people would listen to it and realize the authenticity of that. But the Santeros would never otherwise listen to free jazz and vice versa."
The band's latest evolution is another way for Diehl to reinterpret the Afro-Cuban music that he's spent his life mastering. By adding classical music accents — or more, as in an interpolation of Philip Glass' String Quartet No. 5 that Prometheus will perform during "The Dream Book" — the composer hopes to change listeners' minds about the music of those cultures. To that end, he's adapting traditional Santería music for the octet to play in combination with Prometheus in order to spotlight its melodic content.
"Whenever Westerners think of Afro-Cuban music, their brains go automatically to the drums," he says. "But this is beautiful music with very advanced and modern melodies, even though it's 2,000 years old."
$15 // Sat., Sept. 12, 7 p.m., Venice Island Performing Arts & Recreation Center, 1 Rector St., Manayunk, bowerbird.org.