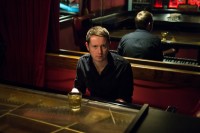 Vicki Farmer
John Fullbright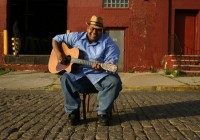 Toshi Reagon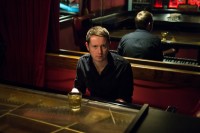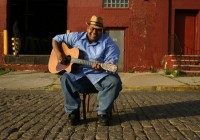 Marshall Crenshaw/ Jonathan Edwards/ Garland Jeffreys
Featuring three esteemed elders of the contemporary singer-songwriter form, this song-swapping gig should make you feel like a fly on the wall at an after-show jam.
Sept. 18, Ardmore Music Hall, 23 E. Lancaster Ave., Ardmore, ardmoremusic.com.
John Fullbright
The darling of the Americana Music Conference several years ago, John Fullbright was pegged as the next Woody Guthrie. He does share the same birth state and, occasionally, a harmonica on a neck rack, but discovering Townes Van Zandt early in life taught Fullbright how to boil short stories down to a few verses.
Sept. 21, World Café Live, 3025 Walnut St., worldcafelive.com.
Wayne "The Train" Hancock
They don't get any more honky-tonk than Hancock and his little group. Report for bootscootin' duty.
Sept. 24, MilkBoy Philly, 1100 Chestnut St., milkboyphilly.com.
Pierre Bensusan
French-Algerian finger-style guitarist — whose popular recordings and teaching camps in the French countryside have brought along an entire tribe of younger players specializing in DADGAD open tuning — still has one strength all his own: a gentle voice.
Sept. 29, World Café Live.
Toshi Reagon
Reagon is a direct heir of the Freedom Singers, via her mother Bernice Reagon. She works that freedom constantly, seeing just what her imagination can create. Her latest is a collaboration with her mother, adapting Octavia E. Butler's novel Parable of the Sower into a gospel-opera. A stage full of people motivated by Reagon's boundless energy is bound to be a memorable experience.
Oct. 1-3, Annenberg Center, 3680 Walnut St., annenbergcenter.org.
Meghan Cary's Festival Family
This mid-afternoon gathering, like a Folk Festival workshop, features some of the best local players you know from other bands including Ken Ulansey (soprano sax), Cheryl Prashker (drums) and Bob Beach (mouth harp).
Oct. 4, World Café Live.
Sharon Shannon
One of the most popular Irish accordion players touring the world today, this former Waterboy sneaks in bits of what she's heard on her travels just for the fun of it.
Oct. 7, Tin Angel, 20 S. Second St., tinangel.com.
Zydeco Crossroads
A year of celebrating Louisiana's Creole culture closes with two days of bands, panels and much dancing, Rosie Ledet and Keith Frank are among the stars.
Oct. 23-24, World Café Live.
Dave Alvin / Phil Alvin / Webb Wilder
It doesn't come any more Americana than this.
Oct. 29, World Café Live.
Baladino
People from all over the region will recognize this Mediterranean band's basic tunes and rhythms played in the Sephardic/Ladino tradition. The music is pulsing and compelling, loaded with hand drums and Middle Eastern strings and many-layered vocal harmonies in multiple languages.
Nov. 8, Painted Bride Arts Center, 230 Vine St., paintedbride.org.
The Hillbenders
In case you missed them at the Folk Festival or in case you can't get enough of bluegrass virtuosi thrashing out the Who's Tommy in its entirety, get there early. This one draws a big crowd.
Dec. 6, Tin Angel.
Also in the Fall Arts Guide — our picks for the upcoming season in:
Rock/Pop/Hip-Hop | Jazz | Classical | Theater | Dance | Visual Art 
PLUS: Make friends and accept your mortality at Death Salon by Bryan Bierman