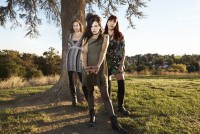 Babes in Toyland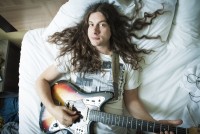 Marina Chavez
Kurt Vile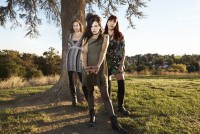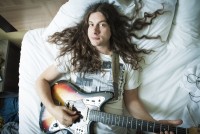 Bully
I'm not opposed to major labels scooping up young rock bands — just read the fine print, kids — but do we have to call it "alternative?" That word's got baggage, and none of it's gonna help raspy-voiced Alicia Bognanno and Bully save the music industry. Which is what they're trying to do.
Sept. 30, Boot & Saddle, 1131 S. Broad St., bootandsaddlephilly.com.
Hall & Oates
Old Philly meets new when the city's beloved-again soul-pop duo gets together to open the Fillmore Philadelphia multi-stage venue (whose name pays homage to local legendary rock hall The Filmore at the TLA). Sold out already, of course.
Oct. 1, Fillmore Philadelphia, 1100 Canal St., thefillmorephilly.com.
Kurt Vile
Philly's resident guitar demigod has returned with his most fun record yet. But after the media steamroller that came with 2013's Wakin' on a Pretty Daze — the Liberty Bell Award, the mural, etc. — you can expect less hoopla this time around. Maybe just an official high five from the pope and a statue at Xfinity Live.
Oct. 9, Union Transfer, 1026 Spring Garden St., utphilly.com.
Babes in Toyland
If you thought L7 was a blast, you'll definitely want to catch the Babes in this too-small-to-hold-'em gig that's somehow not sold out yet. Their first Philly show in a long, long time.
Oct. 22, Underground Arts, 1200 Callowhill St., undergroundarts.org.
Peaches
The video for Peaches' "Dick in the Air" — in which she and Margaret Cho run around in quilted jumpsuits, sticking their yarn wangs into watermelons and such — is somehow not even as dirty as the song itself. I'm not gonna quote it here, but, why you gotta drag Ralph Macchio into this?
Oct. 25, Trocadero, 1003 Arch St., thetroc.com.
Lil Dicky
For a so-called "joke" rapper, the Cheltenham MC certainly scored some serious talent on his debut record, Professional Rapper: Snoop Dogg, Fetty Wap, Hannibal Burress and so on. That last one's the most telling, as Lil Dicky's always said he'll eventually give up the rap game to do comedy full-time.
Oct. 25, Underground Arts.
Cypress Hill/Immortal Technique
Where Cypress Hill likes to mask its theses behind a thick cloud of cheeba, Immortal Technique puts his social/political commentary front and center. So: First you eat your veggies, then you smoke them.
Oct. 28, TLA, 334 South St., tlaphilly.com.
Carrie Brownstein
You said you'd always love Carrie. And maybe you will; Wild Flag was a blast and the reunited Sleater-Kinney still kills it. But … surely you're feeling some doubts by now, right? That "Portlandia Live!" show was such a slapped-together money grab. And now she's charging up to $69.50 for a pre-signed book and a reading from said book. This isn't a music event. I'm just annoyed.
Oct. 29, Merriam Theater, 250 S Broad St., kimmelcenter.org.
Dead Milkmen
Philly's undead punk royals do a big old Halloween show.
Oct. 30, Trocadero.
Beirut
Zach Condon's jazzy indie-world outfit remains the number one flügelhorn-led ensemble on the planet. Their latest, No No No (4AD) was released last week.
Nov. 6, Tower Theater, 19 S. 69th St., thetowerphilly.com.
Natalie Prass
A victory lap for the Virginia singer-songwriter whose self-titled album bubbled over with scrappy soul and poppy folk.
Nov. 11, World Café Live, 3025 Walnut St., worldcafelive.com.
Azealia Banks
Even if you can't get into her murmur-core rhymes and combo-breaker pop choruses, you might appreciate the Harlem singer-MC's unfiltered, unpredictable persona: posing for Playboy, zinging Ron Paul on Twitter, ripping Iggy Azalea everywhere. Banks is the real (weird) deal.
Nov. 18, Electric Factory, 421 N. Seventh St., electricfactory.info.
Also in the Fall Arts Guide — our picks for the upcoming season in:
Jazz | Classical | Roots | Theater | Dance | Visual Art 
PLUS: Make friends and accept your mortality at Death Salon by Bryan Bierman