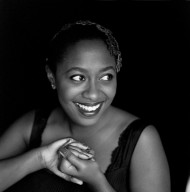 Cécile McLorin Salvant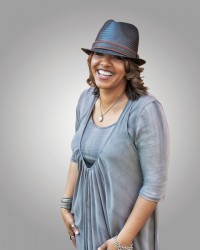 Tracy Love
Terri Lyne Carrington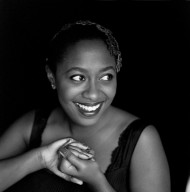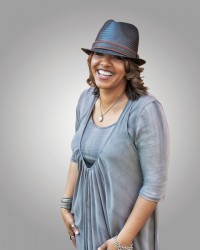 Orrin Evans
The Philly pianist celebrates his deeply personal new CD, The Evolution of Oneself (Smoke Sessions), with a stellar band featuring trumpeter Sean Jones, bassist Luques Curtis and drummer Mark Whitfield Jr.
Sept. 18-19, Chris' Jazz Café, 1421 Sansom St., chrisjazzcafe.com.
Big Horn Jazz Band
Jazz Bridge is bringing its Neighborhood Concert Series to two new venues this season in addition to four returning stages. The Foster Military Lodge in Willingboro launches with this show, followed on Oct. 21 with saxophonist Tim Warfield at Fellowship Hall in Roxborough.
Oct. 8, Foster Military Lodge, 351 Charleston Road, Willingboro, N.J., jazzbridge.org.
Tom Lawton
Versatile pianist and educator Lawton premieres a new suite inspired by Dada artist Man Ray.
Oct. 9, Philadelphia Museum of Art, 2600 Benjamin Franklin Pkwy, philamuseum.org.
Bobby Zankel and the Warriors of the Wonderful Sound
The avant-garde big band's new monthly series features saxophonists Odean Pope, Oliver Lake and Steve Lehman, as well as dancer Raphael Xavier, as special guests.
Oct. 13, Nov. 4, Dec. 2, Painted Bride Art Center, 230 Vine St., paintedbride.org.
Cécile McLorin Salvant
After storming the gates of jazz with her commanding debut, Womanchild, Salvant returns with the equally compelling For One to Love (Mack Avenue) and follows up a guest appearance with Wynton Marsalis' Jazz at Lincoln Center Orchestra at the Kimmel last season with her own headlining show.
Oct. 17, Kimmel Center, 300 S. Broad St., kimmelcenter.org.
Jon Batiste and Stay Human
Before he became Stephen Colbert's music director or played a featured role on Treme, pianist Batiste was forging a new path for New Orleans jazz with his band.
Oct. 17, Annenberg Center, 3680 Walnut St., annenbergcenter.org.
Abdullah Ibrahim and Ekaya
The legendary South African pianist leads his long-running ensemble, famously forged in the anti-apartheid movement.
Oct. 24, Montgomery County Community College, 340 DeKalb Pike, Blue Bell, mc3.edu.
The Ex and Ken Vandermark
In a sure-to-be ear-blistering evening, the genre-subverting Dutch post-punk/free jazz/whatever band combines forces with the prolific and combustible Chicago saxophonist.
Oct. 26, Boot & Saddle, 1131 S. Broad St., arsnovaworkshop.com.
John Zorn's Simulacrum
The phrase "prog-metal organ trio" would raise eyebrows in anyone's catalog except the always iconoclastic Zorn, who conducts this threepiece featuring John Medeski.
Nov. 11, Johnny Brenda's, 1201 N. Frankford Ave., arsnovaworkshop.com.
Dave Douglas Quintet
Douglas' new band was road-tested during a 50-state tour to celebrate the trumpeter's 50th birthday, the benefits of which shine through their latest, Brazen Heart.
Nov. 14, Chris' Jazz Café.
Terri Lyne Carrington
The celebrated drummer pays tribute to Money Jungle, the storied 1962 meeting of Duke Ellington, Charles Mingus and Max Roach.
Nov. 14, Montgomery County Community College.
Arun Ramamurthy
Classically-trained Indian violinist Ramamurthy melds the influences of his heritage with jazz in this expansive trio.
Nov. 20, Philadelphia Museum of Art.
Christian McBride
Philly's favorite bass-virtuoso son reprises his ambitious suite honoring civil rights icons Malcolm X, MLK, Rosa Parks and Muhammad Ali.
Nov. 21, Merriam Theater, 250 S. Broad St., kimmelcenter.org.
Adam Rudolph's Go: Organic Guitar Orchestra
The master hand drummer leads the six string-centric version of his long-running spontaneous-music orchestra, composed entirely of some of modern music's leading guitar improvisers.
Nov. 22, FringeArts, 140 N. Columbus Blvd., arsnovaworkshop.com.
Papo Vázquez Mighty Pirates Troubadours & Sofia Rei Sextet
Double bill featuring trombonist, bandleader and Philly native Vázquez at the helm of his Latin jazz buccaneers along with Argentinean vocalist and folk/jazz hybridist Rei.
Dec. 5, Annenberg Center.
Rez Abbasi's Invocation
Presenting newly commissioned compositions that combine modern jazz with the qawwali music of his native Pakistan, Abbasi leads a band of inveterate fusioneers including pianist Vijay Iyer and saxophonist Rudresh Mahanthappa.
Dec. 19, Painted Bride Art Center.
Also in the Fall Arts Guide — our picks for the upcoming season in:
Rock/Pop/Hip-Hop | Classical | Roots | Theater | Dance | Visual Art 
PLUS: Make friends and accept your mortality at Death Salon by Bryan Bierman