Chris Lee
Philadelphia Orchestra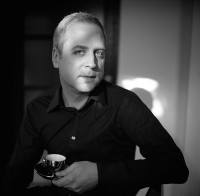 Michael Wilson
Jeremy Denk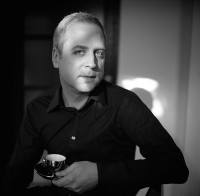 Philadelphia Orchestra
If you really want to know what this whole "Philadelphia sound" thing is all about, this would be a good concert to check out. Rimsky-Korsakov's Sheherazade is a billowing soundscape to test the mettle of every facet of the ensemble, and with our Yannick on the podium, expect every sensuous gob of music to get milked. Also music by Ravel and Rachmaninoff.
Oct. 1-4, Kimmel Center, 300 S. Broad St., philorch.org.
Mendelssohn Club of Philadelphia
The mighty Mass in C Minor of Mozart is not as celebrated as his Requiem, but belongs on the same exalted level. It will be the main event on a concert that also includes a psalm setting by the namesake of the chorus, and a new work by Philly favorite Kile Smith.
Oct. 18, Church of the Holy Trinity, 1904 Walnut St., mcchorus.org.
Network for New Music
Lifelong Philadelphia resident Vincent Persichetti was an under-heralded composer and a highly influential educator (he chaired the Juilliard composition department for many years). NNM honors the man with his own music, a new English horn concerto by Persian composer Behzad Ranjbaran, and music by several of his students, including Steve Reich, Marga Richter and Richard Danielpour.
Oct. 18, Gould Rehearsal Hall, Curtis Institute, 1616 Locust St., networkfornewmusic.org.
Tempesta di Mare
The great Bach, when he was not writing glorious paeans to spiritual subjects, venerated a beverage that is no less loved today, coffee, and even wrote a cantata dedicated to the glorious drink. It will be heard on this all-Bach program, along with wonderful instrumental music. The divine soprano Julianne Baird will be the soprano soloist.
Oct. 23, Presbyterian Church of Chestnut Hill, 8855 Germantown Ave.; Oct. 24, American Philosophical Society, 427 Chestnut St.; tempestadimare.org.
Jeremy Denk
It's not a completely accurate comparison, but Denk is something of the Glenn Gould of our day, combining stunning chops with a dazzling intellectual curiosity. This program reflects that iconoclastic spirit, with music ranging from Bach to Stravinsky, with a bunch of rags tossed in between, and even a blast of Art Tatum.
Oct. 23, Kimmel Center, pcmsconcerts.org.
Academy of Vocal Arts
Mozart's endlessly fascinating, theatrically rich and sublimely beautiful Don Giovanni never wears out its welcome, no more than Hamlet can. AVA music conductor Christofer Macatsoris conducts with a verve and dramatic insight that is especially well suited for this score, and the multifaceted roles give his superb young singers plenty to chew on.
Nov. 7, 10, 12, Helen Corning Warden Theater, 1920 Spruce St., avaopera.org.
Also in the Fall Arts Guide — our picks for the upcoming season in:
Rock/Pop/Hip-Hop | Jazz | Roots | Theater | Dance | Visual Art 
PLUS: Make friends and accept your mortality at Death Salon by Bryan Bierman