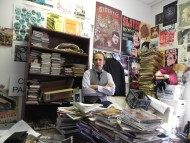 Pat Rapa
The author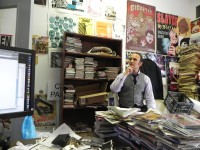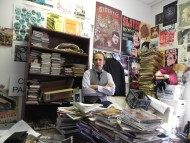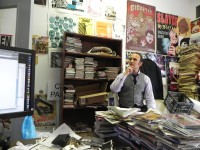 In its earlier years, City Paper existed in a wilder, less sober state than what you see now, and won't see any longer. I'd like to think my 24-year-old Icepack column — a haven of bitchy gossip, questionable behavior and genuine scoops — made CP more weirdly wonderful. It gave me a fascinating foundation in that I was given free rein over how and what I wrote. Thank you Bruce Schimmel and David Warner.
Where did that freedom take me?
I rang up a $12,000 bar tab at a Manhattan hotel on CP's credit card while covering a music convention. I hung with Donald Trump and then-wife Marla Maples at Nola (Trump was cool with me and Marla until I told him I wasn't gay). I smoked with Peter O'Toole at Borders; he refused to do his scheduled reading until we shared those cigs. I chatted softly with Glen Campbell before his last gig at U of P, drank with Sir Ian McKellan and Malcolm McDonald at Philly film fests with Thom Cardwell as our host, kicked Chrissie Hynde out of my apartment because she came without drugs (ah, the old days), hid out with Mel Gibson at Bar Noir — a place where Philly sports stars drank before trysts — and dined with Jerry Blavat, who introduced me to '50s and '60s musical legends.
I smoked cigars with Kinky Friedman. I made Terrence Howard and DMX cry. I got close to Mickey Rourke when The Wrestler filmed in South Philly. I bumped into Brad Pitt so many times during 12 Monkeys, we each found the other unbearable. I started wars with Philly bands; Marah and I even came to girl-slappy fisticuffs, so that was fun.
Before you saw their stars ascending elsewhere, The Roots, G. Love, Meek Mill, Jose Garces, Joe Cicala and Pierce Bunting were Icepack fodder. I met my wife, Reese, through Icepack, walked my dogs Spundie, Brownie and Django through Icepack, began and ended friendships and opened and closed more bars, restaurants and careers than you can imagine in Icepack.
There was a lot of "I" in Icepack. That was the point.
It was nice.