Neal Santos
Our goose is cooked
City Paper food writers were never bored. They browsed the market with Neil Stein's fish buyer. They plumbed the dumpling depths of the city. They took road trips with Philly chefs, documenting the prep work and trash talk for a James Beard House dinner. They watched an internationally recognized restaurant scene spring up out of the sidewalk. They submerged themselves in a bathtub filled with 18 pounds of gourmet olives (actually, that one might have been for a sex column).
"They kind of let you do whatever the fuck you wanted to do, in a good way," former food editor Drew Lazor says. But for all the offbeat assignments and experiments, from the beginning, CP's food writers strove to capture the verve of Philadelphia's kitchens and dining rooms.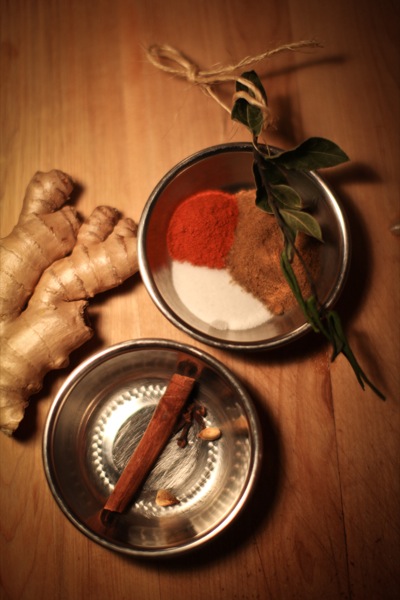 The paper's food coverage launched in earnest when founders Bruce Schimmel and Chris Hill put an ad in the classifieds around 1984. "Submit a make-believe column on food," Holly Moore remembers it reading. The former Rittenhouse caf' owner penned a piece about a waitress at The Savoy diner and sent it in. He wrote for the paper for about 12 years after that. "Starting pay was like $75 a column," he says. "It was always an avocation rather than a way to make a living."
Moore wrote reviews at first but transitioned to meatier fare as he went on. He recorded observations of Saturday night service in restaurant kitchens. He accompanied former City Councilman Angel Ortiz around the eateries of the city's barrio. One article described the hassles of catering a banquet for George H.W. Bush.
That back-of-house thread continued over the years. Lazor, who helmed CP's food section from 2006 to 2012, profiled chefs and challenged city bartenders to make cocktails with Mal"rt. But he also enhanced the paper's attention to the everyday kitchen.
During his tenure, he piloted the Stuffalo crust, folding hunks of saucy popcorn chicken into pizza dough. He haphazardly channeled Escoffier's spirit to prepare cream of lettuce soup ("It was a fucking disaster," he recalls). He summarized Top Chef episodes on Meal Ticket, the blog he and then-intern, later-contributor Felicia D'Ambrosio founded in 2008, when Philly's robust dining scene outpaced the print edition's capacity.
"We just tried to do really fun, interesting editorial stuff on a food blog," Drew says. "It was just all dumb shit. It was fun."
Fun, but seriously executed. D'Ambrosio remembers exchanging edits with Lazor sometimes up to seven times. She and Lazor posted original content almost exclusively. She would sometimes assemble five to 10 long-format Meal Ticket blog posts per week, she says. (The pay: $250 a week. "People would be like, 'You're a food blogger ? so cool!' And I'd be like, 'I am a bartender, don't be confused about how I make my living.'") She wrote about local jam makers, lambic beer, kombucha ? whatever was of interest and substance.
"The first part was the paper being really good," she says. "And the conjunct of that was everybody trying to do something worthwhile."
As with every section of CP, creative latitude stemmed from the alt-weekly culture, which attracted a certain type of employee.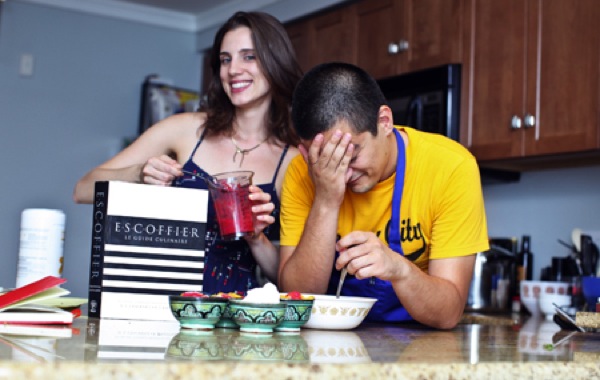 "A lot of the people they hire at City Paper are weirdos ? myself included ? and they do things not like normal humans do things," Lazor says. "So instead of trying to force them into some rigid schedule or way of executing, they just kind of get hands-off and let the people do what they do."
Thus, restaurant reviewers like Trey Popp and Adam Erace were welcome. Popp, a world traveler who says he ended up writing about food for CP by happenstance, remembers when Georges Perrier rebooted Le Bec-Fin in 2008, ditching the dress code and making dinner for two doable for under a C-note.
"I went, felt super-weird wearing jeans underneath half-a-million dollars' worth of chandeliers," Popp writes in an email, "and had an excellent meal ? but wrote in passing that if you wanted to get in and out for under $100, it would help to have a wine allergy, and you'd probably need to steer clear of the $58 Dover sole." Perrier rang up Lazor after the review ran; Lazor passed him to Popp, who got an earful about the "foocking Dover sole."
"It felt like that was the moment when I became an honest-to-God Philadelphia food critic," Popp writes. "Georges was totally laughing by the end, but if he could have reached his hand through the receiver at the beginning, my balls would still be black and blue."
Adam succeeded Popp in 2010, the same year Amis, Garces Trading Co., El Rey, Barbuzzo, an overhauled Khyber Pass and The Dandelion opened. The city's food scene bloomed remarkably at this time, Erace says. "Five years ago it was great, and five years ago before that it was great. But you think back to however many years ago and you're like, 'Oh, I thought this was good? Oh, this was an important restaurant? Oh no, no, now this is an important restaurant.'"
But while restaurateurs like Starr, Garces and Vetri expanded their local empires, and chefs like Michael Solomonov, Nick Elmi, Rich Landau and others gained national prominence, the character of Philadelphia's food scene still springs from the less-polished storefronts of the neighborhood restaurants and watering holes.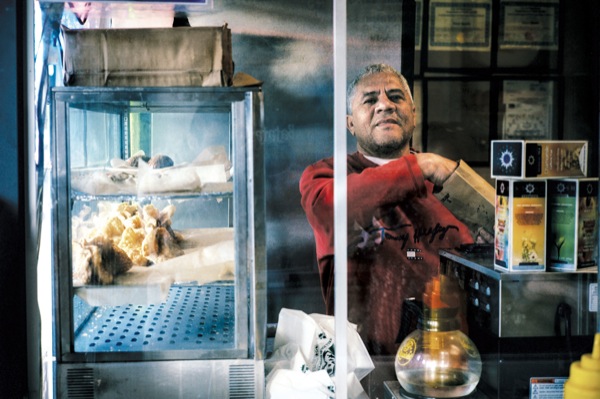 "It's really the BYO chefs and the smaller, independent people, I think," Lazor says, "that have really made Philly what it is. Not necessarily just the big people."
Penultimate food editor Caroline Russock and photographer Neal Santos chronicled the smaller, independent operations in their series of neighborhood features, which ran between 2013 and 2014. "We'd focus on a neighborhood and go to 10 different restaurants and eat our asses off and take pictures at the same time," Santos says of their culinary odysseys on North Fifth Street and in the Northeast and Port Richmond.
Coverage of lesser-known dining options, of outr' dishes, of article concepts drunkenly conceived on bar stools resonated with CP's staff. It provided a way for them to connect with readers and to express their own affection for Philadelphia's food culture.
"Food editors, writers, interns ? everybody has just stayed because they love the city for whatever reason," Santos says. "They find a way to share it. That alt-weekly, bare-bones resourcefulness and scrappy mentality, I don't think that will go away."
Editor's note: I relocated from Baltimore to take this job. I was planning to come here anyway, but I moved sooner than I would have. In retrospect, I wish I had left even sooner. This is not my first alt-weekly. It's not my first ?City Paper. But this job ? where I spent whole workdays immersed in Philly's rich food culture, punctuating them with coffee breaks and banter ? has been by far my favorite post in my career thus far. Writing this retrospective made CP's end all the more bitter for me, because I realized the extent of the creative outlet that was in my grasp. I can console myself with the knowledge that I can turn to the work of my predecessors to educate myself further on Philadelphia's dining scene. So can you. ?Jenn Ladd