Lu Ann Cahn, an award-winning journalist for NBC 10, will give the keynote address on Saturday night at the Philadelphia Writers' Conference. In November, Cahn published I Dare Me, a book about recharging by pushing yourself to do one new thing every day. The book grew out of her blog, One Year of Firsts. Here is an excerpt.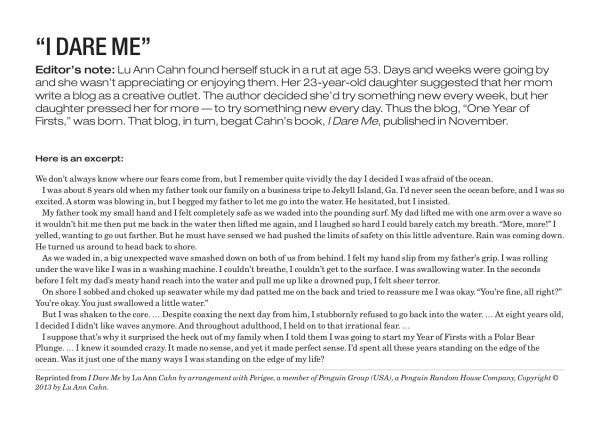 New York Times best-selling author William Lashner will open the conference with a talk on Friday morning.
The conference, which will take place over three days at the Wyndham Philadelphia Hotel in Old City. It will offer workshops for novices and seasoned writers in writing fiction, memoirs, poetry, journalism and social media.
For more information and costs, go to pwcwriters.org.