A whopping 43 percent of Philly voters may not have voter ID, according to new data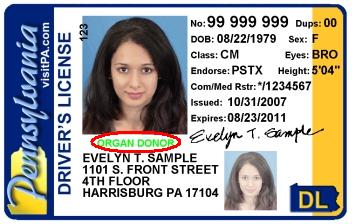 The number of Pennsylvanians who might not have the photo ID necessary to vote has more than doubled from earlier estimates. At least 1,636,168 registered voters, or 20 percent, may not have valid PennDOT-issued ID. In Philadelphia, 437,237 people, or 43 percent of city voters, may not possess the valid ID.
A whopping 43 percent of Philly voters may not have voter ID, according to new data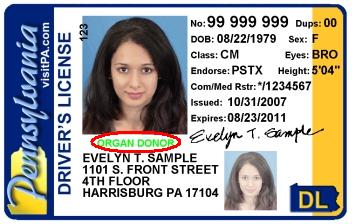 Follow on Twitter @DanielDenvir
The number of Pennsylvanians who might not have the photo identification necessary to vote this November has more than doubled: at least 1,636,168 registered voters, or 20 percent of Pennsylvania voters, may not have valid PennDOT-issued ID, according to new data obtained by City Paper. In Philadelphia, an enormous 437,237 people, or 43 percent of city voters, may not possess the valid PennDOT ID necessary to vote under the state's controversial new law.
?Those are the numbers we sent,? says Nick Winkler, a spokesman for the Pennsylvania Department of State, when asked to confirm the data. ?If you want to add them together, I think it's misleading.?
The new data, received and processed by the AFL-CIO, for the first time includes voters who had PennDOT licenses that have (as of Monday) been expired since Nov. 6, 2011 or an earlier date. If those people do not renew their licenses, the licenses will be expired by at least one year on election day and thus invalid under the new law. And because the AFL-CIO's voter file (which shows the already-publicized large number of voters with no PennDOT record) is seven months old, it could actually represent an undercount since it does not address whether those who have registered as voters since January have valid ID.
Pennsylvania's voter ID law is facing increasing scrutiny. Today, Commonwealth Court hearings begin on a lawsuit brought by civil rights groups, including the Pennsylvania ACLU, which allege that the law violates the state constitution's guarantee of the right to vote.
And on Monday, the U.S. Attorney General announced that it was investigating whether the law violated the federal Voting Rights Act. In particular, the Department of Justice wants to know upon what basis Republican Gov. Tom Corbett's administration declared that just 1 percent of residents lacked valid identification during the legislative debate over the law.
The number of voters who will lack proper ID is indeed indeed impossible to determine: Some voters without PennDOT ID may be inactive, or have a valid form of federal or student identification, while others without proper ID may not have yet registered to vote.
?The database was never meant to say 'this is how many people don't have IDs,'? says Winkler, emphasizing that this office is focused on ensuring that all Pennsylvanians have the proper ID in November. ?You guys want specific numbers that don't exist, and those numbers change on a daily basis.?
But it is the state's very inability to determine a final estimate of just how many Pennsylvanians might be impacted by the law that has fueled criticism. Initially, the state said that only 1 percent lacked valid ID. On July 3, that number skyrocketed when the Pennsylvania Secretary of State announced that 758,939 registered voters in the state, or 9 percent, may not have PennDOTÿIDs. In Philadelphia, 186,830 registered voters were not found in the PennDOT database, or 18 percent.
Whatever the exact number that could lack IDs is, it appears to be many, many times larger than original state estimates.
?The reality is that thousands more Philadelphians will be impacted by the voter ID law than was originally maintained by the State Department,? says Ellen Kaplan of the good government group Committee of Seventy, which is working to help people get valid ID. ?Even taking the lowest possible number, it's a huge hurdle to overcome.?
Pennsylvania's contentious law has become the centerpiece of a heated national fight over voter suppression ahead of November's presidential election. And the naked partisanship of Pennsylvania Republicans has contributed to the state law's national notoriety. Late last month, House Majority leader Mike Turzai boasted (video) that the law is ?gonna allow Governor Romney to win the state of Pennsylvania.?
And two weeks ago, I broke the news that the Corbett administration had awarded a $250,000 voter ID PR contract to the Bravo Group, a firm run by Mitt Romney fundraiser and longtime state GOP leader Chris Bravacos. On Friday, Talking Points Memo described how six people working on that contract all have GOP ties.
The Department of Justice Pennsylvania inquiry marks an intensification of federal scrutiny of voter ID laws. Justice had already moved to block laws in two Southern states that, because of a Jim Crow-era history of voter suppression, are subject to Section 5 of the Voting Rights Act, which requires federal approval of election-rule changes. Pennsylvania is not subject to Section 5 preclearance, but is, like any state, subject to Section 2 of the Act, which ?prohibits voting practices or procedures that discriminate on the basis of race, color or membership in one of the language minority groups.?
On Friday, state officials seemed in a panic, announcing that new cards only requiring a birth date, Social Security number and two proofs of residency will be made available by the last week of August.
Secretary of the Commonwealth Carol Aichele is also coming under scrutiny. During the 2008 elections, Aichele and a fellow Republican Chester County Commissioner were accused of refusing to locate a polling place at historically black Lincoln University in an effort to suppress the vote. The county later settled a federal lawsuit.
?Hundreds of voters,? according to the Delaware County Times, ?waited as long as six to eight hours ? in the rain at times ? to cast their ballots.?
The progressive organization Keystone Progress has called for Aichele's resignation.
[If you are one of hundreds of thousands of Pennsylvanians who may need an ID: get in touch with the Voter ID Coalition, which is doing what the state cannot or will not do to help people get one.]
Posted by Daniel Denvir @ 11:17 AMÿ
Permalink |
Why are we asking you to register? We've made some changes to increase the quality of the user experience and dialogue, and reduce the number of inappropriate or offensive posts. You're now required to have a registered username and account before adding a comment. This will improve the experience for everyone. We apologize for the inconvenience. Join the conversation!