Daily News and Scranton Times-Tribune refer to white supremacists as white people's rights group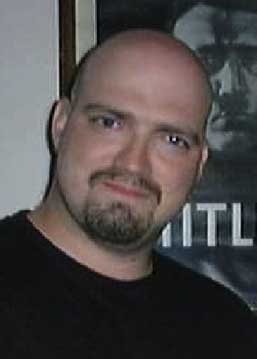 Philadelphia Daily News and Scranton Times-Tribune refer to a white supremacist organization as a "white people's rights group." Another win for the "liberal media."
Daily News and Scranton Times-Tribune refer to white supremacists as white people's rights group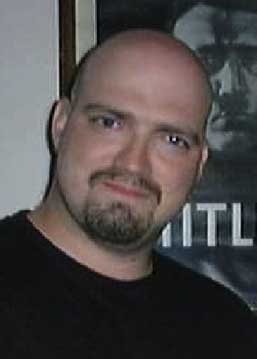 A wire story in today's Philadelphia Daily News refers to an organization led by Pennsylvania white supremacist Steve Smith as a ?white people's rights group? and does not discuss Smith's long history with the neo-Nazi movement.
The article, about a dispute over an event permit, was originally published in the Scranton Times-Tribune and picked up by the Associated Press.
The original sin certainly lies with the Times-Tribune, but why did the phrase ?white people's rights group? make it past editors at the Daily News?
?I suggest you call AP and the Scranton Times-Tribune,? says Daily News city editor Gar Joseph.
The Times-Tribune did not respond to a request for comment, but the AP claims that it scrubbed its version of the ?white people's rights? language and was just 93-words. But they refused to provide City Paper with a copy of their story.
?What possible purpose would there be for me to send you this story when you're trying to cause trouble for how it was written?? said an angry Karen Testa, East Region Editor at the AP. Before hanging up, she added: ?That's a good way to build a journalism career.?
[Update: City Paper has since discovered that Testa's account appears to be substantively false. A number of Pennsylvania newspapers carried a version of the story credited to the AP with the headline ?Pa. borough: White-rights group can't use park? which then again referred to the European American Action Coalition as a ?white-rights group? in the body of the text.]
What exactly did these editors think a ?white people's rights group? is? And just a week after a skinhead white supremacist massacred Sikhs at a Wisconsin temple?
Smith, recruited into the neo-Nazi movement while stationed at Fort Bragg, co-founded Keystone United (formerly Keystone State Skinheads) and is probably Pennsylvania's most prominent white supremacist. In 2003, he and two other skinheads were arrested after attacking a black man in Scranton.
It is troubling that mainstream news outlets would describe Smith's new outfit, the European American Action Coalition, as a ?white people's rights group,? precisely the sort of language that white supremacists want to use in their attempt to broaden their appeal beyond the fringe.
And Smith, who has called Tea Party eventsÿ ?fertile grounds for our activists,? is certainly trying to make that appeal and leverage Tea Party fervor and anti-immigrant hysteria into political credibility.
In April, Smith used a single write in vote to elect himself to the Luzerne County Republican Committee, prompting party officials to seek his ouster.
Last year, I wrote about how right-wing state Rep. Daryl Metcalfe (R-Butler) and other Republicans have come into increasing contact with white supremacists:
Metcalfe's group State Lawmakers for Legal Immigration works closely with the Federation for American Immigration Reform (FAIR), an anti-immigrant organization that the Southern Poverty Law Center has designated a hate group. FAIR has, among other things, received extensive funding from the white supremacist Pioneer Fund, and group leaders like founder John Tanton have made numerous racist statements, such as a 1993 letter stating that "for European-American society and culture to persist requires a European-American majority, and a clear one at that."

Metcalfe has also spoken alongside Dan Smeriglio, an ally in Pennsylvania's anti-immigrant movement and alleged white supremacist, including at a 2007 rally organized by Smeriglio's Voice of The People USA organization. Metcalfe even spoke at a June 2010 rally in Phoenix organized by Smeriglio to support the state's harsh new anti-immigrant law ? a rally that even anti-immigrant leader William Gheen boycotted as a result of Smeriglio's white power ties. Gheen noted at the time that Smeriglio had appeared with Steve Smith, leader of the racist skinhead organization Keystone United, at an anti-immigrant rally in Hazelton, Pa. Smeriglio also listed the white supremacist singer-songwriter Saga as a favorite musical act on Facebook, where Metcalfe and Smeriglio were both Smith's "friends."
Why the Times-Tribune didn't mention Smith's neo-Nazi background today is odd given that they covered it extensively in a June article on his election to the Republican Committee. But even that article led with the incredibly bizarre headline ?GOP Committee seeks way to get rid of man with ties to racial groups.?
?Racial? groups? How about ?racist? groups? The mainstream media has long bent over backward to provide false balance between left and right, even when the right is plain wrong (say, about the scientific factuality of global warming and evolution). Do they now propose to extend this same vapid courtesy to brazen white supremacists?
Follow on Twitter @DanielDenvir
Posted by Daniel Denvir @ 1:02 PMÿ
Permalink |
Why are we asking you to register? We've made some changes to increase the quality of the user experience and dialogue, and reduce the number of inappropriate or offensive posts. You're now required to have a registered username and account before adding a comment. This will improve the experience for everyone. We apologize for the inconvenience. Join the conversation!